Viking Pump
Viking Pump®
PMF's Engineering Services Generate Long-term Partnerships
There is a vast difference between a vendor and a partner. A vendor takes a very transactional approach to business. A partner, on the other hand, uses every opportunity to build a relationship with the customer. PMF Industries, a world-renowned flowformer in Williamsport, PA has built their entire business on relationships.
Go-To Resource
Viking Pump, a world leader in the design and manufacturing of rotary Positive Displacement Pumps has been working with PMF for well over a decade. In the beginning, they were searching for a vendor that could tackle three critical technical aspects of some custom bushings on one of their canisters:
Parallelism
Runouts
Wall Thickness
Viking needed a vendor to accommodate a canister with parallel walls, minimal runouts, and most importantly, the canister needed to maintain a consistent wall thickness throughout the entire length of the product. It was a tall order.
Although they found a solution-provider with PMF, what they didn't expect to come along with it was a partner who cared about their business, ready to stand alongside them whenever their expertise and insight were needed.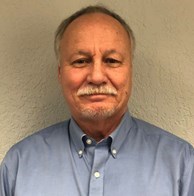 Partnership Defined
Viking Pump's Technical Buyer, Dale Doyle shared,
"At times we have demands for parts to be made inside of lead time. Often, PMF can accommodate us. In my mind, that is the definition of a partnership. It's not us just sending them a print and expecting a part. There's a lot of back and forth conversation that takes place. When we're looking into a unique product, we're quick to go to PMF first. PMF's engineering services are second to none. They are extremely knowledgeable, and very detail-oriented. We have a high level of confidence that they can do what they say they can do. We really value that."
What's in a Name?
In response to Doyle's comment, PMF President, John Perrotto added, "Our long-time customers like Viking Pump are the reason we get out of bed every morning. We live for this. We thrive on the challenges customers bring our way. Providing world-class engineering solutions for precise metal forming is not only the foundation of our company, but the actual meaning of our formal name: Precision Metal Forming, Inc."