Whatever the industry, we have your metalworking solution.
Precision Metal Forming
As the world's premier flowforming manufacturer, PMF can produce component shapes beyond the means of conventional metal forming at a more economical price. Better yet, with our extensive range of processes we can make more than just traditional cones and cylinders; we form one-piece component shapes which nobody else can. And with all those processes under one roof, we can take you from design through to the finished product. One set of hands. One-piece construction. Endless possibilities.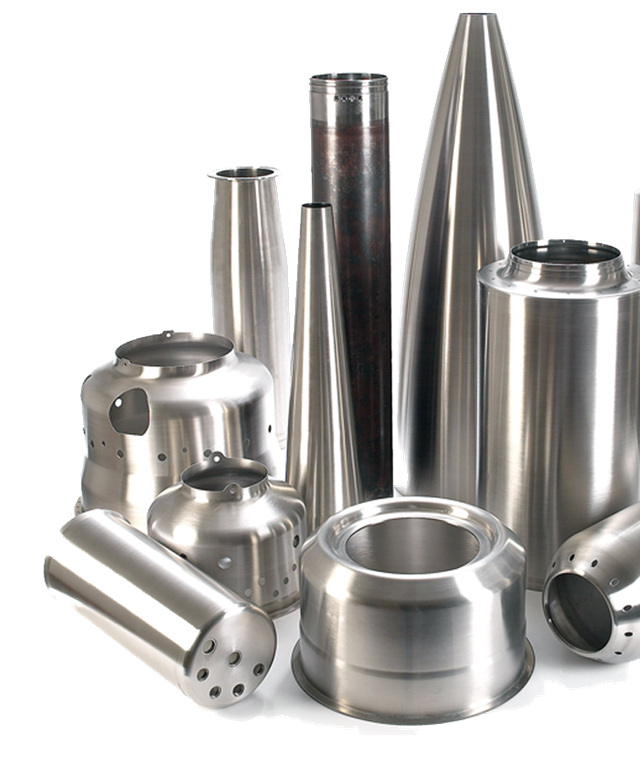 Start with
OUR ENGINEERING EXPERTISE
End with
YOUR FINISHED PART

SEAMLESS CONSTRUCTION
COMPLETE ASSEMBLIES
PRECISE CONTROL OF MATERIAL THICKNESS
ACCURATE PROFILES
DESIGN FLEXIBILITY
VARIOUS MATERIALS
LESS WEIGHT
LOWER COST
50+ YEARS OF FLOWFORMING EXPERIENCE
CONCEPT TO COMPLETION
ALL PROCESSES UNDER ONE ROOF