East/West Industries
East/West Industries, Inc.
PMF Industries Develops Unique Engineering Solutions for the U.S. Navy
Finding the right supplier for a unique project with very specific requirements can be like looking for a needle in a haystack. When the project requires creating parts that have life or death implications, it takes finding the right supplier to a whole other level. East/West Industries, Inc., located in Long Island, New York, needed a supplier to help with a very high-profile project for the U.S. Navy.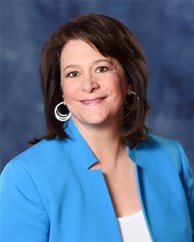 More Capacity in the Same Space
Each F-18 and T-45 Naval aircraft is equipped with an Ejection Seat Survival Kit. As pilots and co-pilots are flying, there can be inflight emergencies, which is where an emergency oxygen system with a fifteen-minute oxygen supply becomes vital. But fifteen-minutes was not long enough in the minds of Navy officials who instead wanted to design an emergency oxygen system that lasted forty-five minutes but used the exact same footprint as the system with the fifteen-minute air supply.
President of East/West Industries, Teresa Ferraro commented, "The partnership between East/West and PMF has been a collaborative and successful relationship, and we look forward to working together well into the future. The PMF team has been extremely responsive to the critical design requirements to meet the U.S. Navy pilot's need for Enhanced Emergency Oxygen Systems."
Engineering Solutions
PMF's Vice President and Director of Engineering, Ken Healy notes: "To meet the stringent requirements of East/West we relied on many of our internal process to achieve extremely tight control with repeatability and little variation. It was quite the engineering challenge, but our team collaborated and developed some creative solutions to ensure the process was capable and stable. This is what makes PMF unique in the industry, the dedication of individuals to work together to achieve higher standards than previously imagined!"
The project called for many of PMF's in-house solutions, including:
Engineering Services
Laser Cutting
Deep Drawing
Furnace Annealing
Flowforming
Hot Spinning
Machining
Passivation
Additionally, PMF worked with an outside supplier for an Acid Pickling service, which removes any material scaling as a result of the hot spinning process.
The Outcome
Healy summarizes, "In the end, we developed the exact solution East/West needed for this application. We are proud to know that the work we are doing is protecting the lives of our military personnel, who put their lives on the line to protect us. This provides a whole different perspective of manufacturing a part that literally is a matter of life and death. You can never lose sight of the seriousness of the mission!"